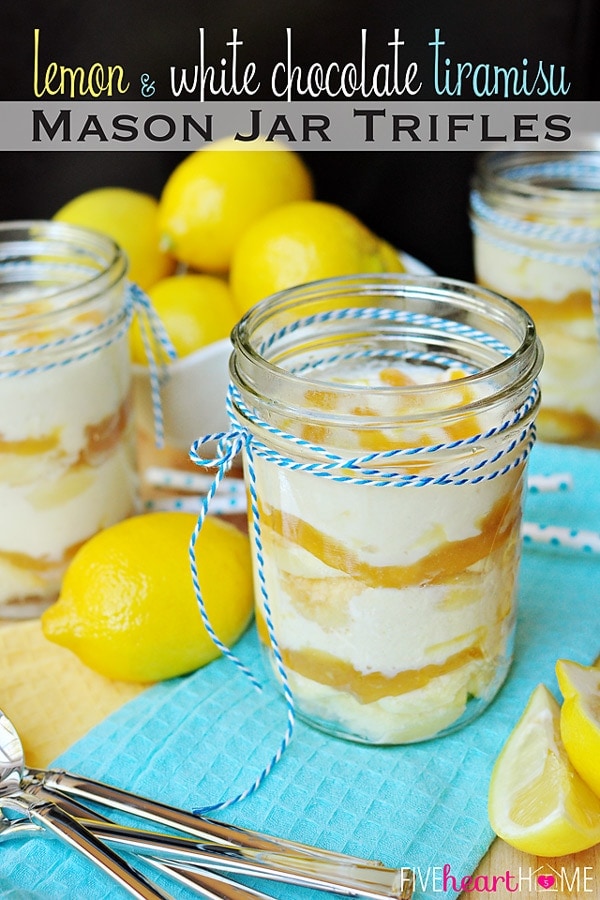 Happy spring, Lil' Luna friends! It's Samantha from Five Heart Home, and I'm beyond elated to be guest posting for Kristyn today! Before I share the yummy treat that I brought over, I wanted to take a moment to introduce myself.
I live with my amazing hubby, two energetic boys, and sweet baby girl in the heart of Texas. The days are crazy but the love is plenty between the five hearts that make up our home! Like many of you, the recipes I cook need to be quick, easy, and kid-approved, so that's what I blog about at Five Heart Home…family-friendly recipes using fresh, (mostly) real food ingredients. In my abundant spare time (ha), I also enjoy creating free seasonal printables to share with my readers!
Why hello there, lovely little dessert.
Lemon & White Chocolate Tiramisu combines many things that I adore, all in one neat little confection. It looks fancy-schmancy, but it's deceptively simple to make. It incorporates lemon, because what flavor screams spring better than lemon?! Better yet, that lemony goodness is complemented by a to-die-for white chocolate cream. Seriously, lemon + white chocolate = perfection. You heard it here first.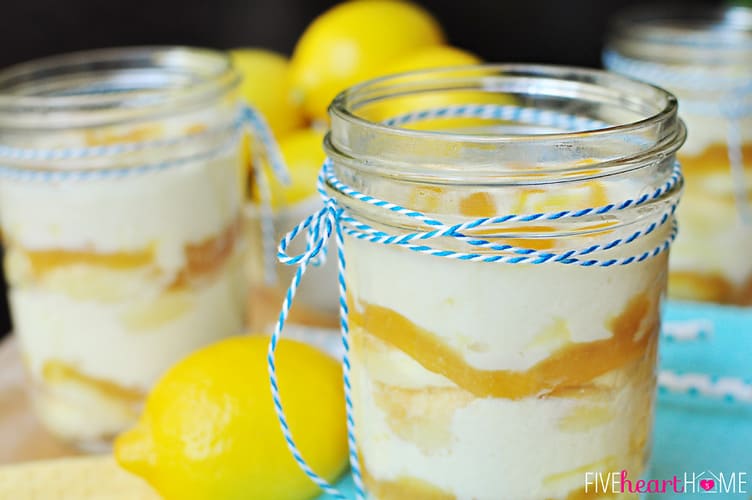 This sweet treat not only puts a light, spring-y twist on traditional tiramisu, but to top it all off, it's assembled in cute, individual mason jars. It would be perfect to serve at a baby or bridal shower, and it would be delightful to pack up for a picnic. But you don't even need to have a special occasion to enjoy it, because it's so easy to whip up that you can surprise your family by making it for dessert on a regular ol' weeknight sometime!
This tiramisu has several components, but it's not complicated to put together. Unless you're feeling particularly ambitious, the ladyfingers and lemon curd can be store-bought. That leaves the white chocolate cream as the only element of this recipe that takes a bit of effort, and even then, it's a breeze to make.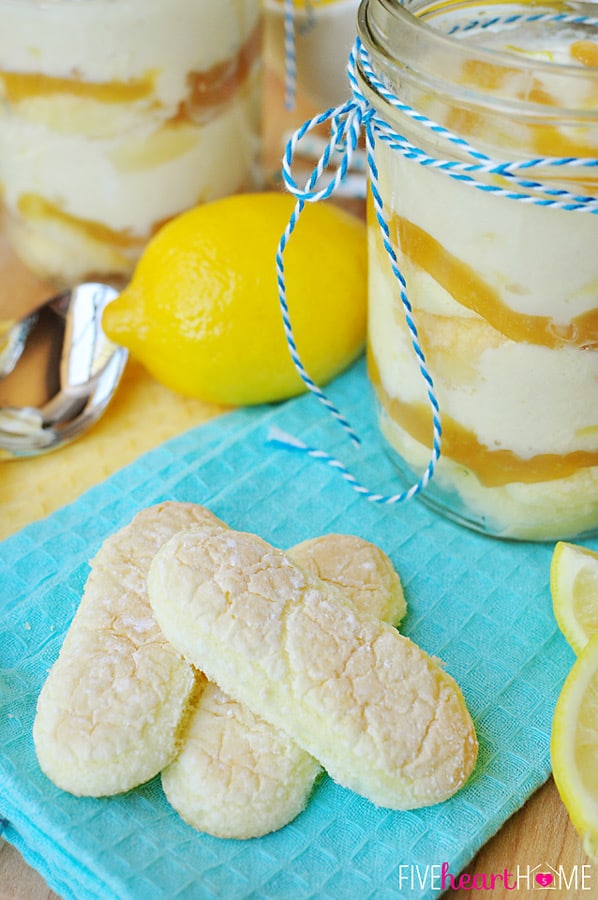 I've made this Lemon & White Chocolate Tiramisu using both mascarpone cheese and cream cheese, and both variations were scrumptious. While very similar in taste and texture, I actually preferred the cream cheese version for a few reasons.
Cream cheese is more readily available at the grocery store and it's less expensive. My cream cheese version of the white chocolate cream ended up having a smoother consistency than the batch I made with mascarpone. And finally, cream cheese has that slight underlying tang, which I think helps balance the sweetness.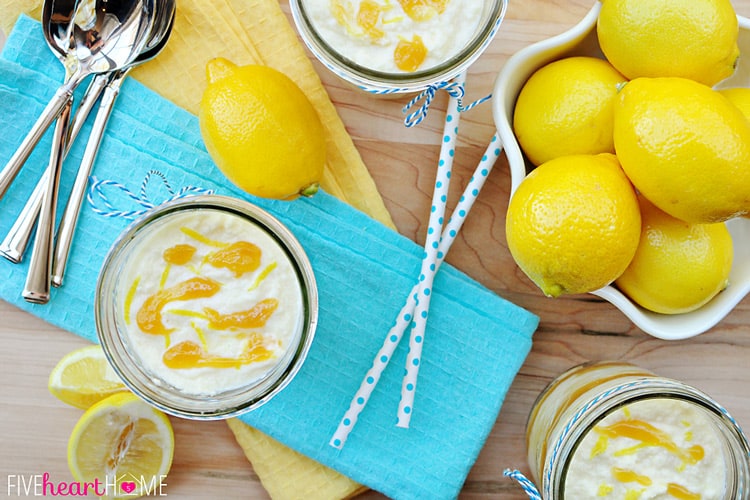 If you are a tiramisu purist or you don't care for cream cheese in general, then by all means use mascarpone in this recipe! But otherwise, I think cream cheese works perfectly well.
So are you ready to give these fun, tasty trifles a whirl? Not only are they pleasing to the eye, but they'll have your tastebuds dancing! Wouldn't they be the perfect way to welcome spring?
White Chocolate and Lemon Tiramisu Jar Trifles
Ingredients
½ cup milk
4 ounces white chocolate, finely chopped
8 ounces cream cheese, at room temperature (very important!)
¼ cup + 3 tablespoons sugar, divided
¾ cup heavy cream
1 teaspoon pure vanilla extract
3 tablespoons lemon juice
32 small (3" long) soft ladyfingers (OR thin slices of pound cake)
10 ounces lemon curd
Instructions
Heat milk until hot but not boiling. Whisk in white chocolate until melted. Set aside to cool.
In a large bowl, beat ¼ cup sugar into cream cheese. Whisk the white chocolate mixture into the cream cheese mixture.
In a separate bowl, using an electric mixer, beat the heavy cream and vanilla until soft (not stiff) peaks form. Gently fold this whipped cream into the cream cheese mixture.
For lemon syrup, in a small bowl, whisk together lemon juice and 3 tablespoons sugar until dissolved.
In each of four wide-mouthed, pint-sized mason jars, fit two ladyfingers into the bottom of the jar, brush with lemon syrup, and then repeat with two more ladyfingers and additional syrup. Spread 1 tablespoon lemon curd over top of ladyfingers. Pour ⅓ cup white chocolate cream on top of lemon curd. Repeat another layer of ingredients, using 4 more ladyfingers, lemon curd, and white chocolate cream to nearly reach top of jar.
If desired, garnish with lemon zest, white chocolate curls, and any leftover lemon curd drizzled on top. Place lids on jars and chill in refrigerator for at least 4 hours before serving.
White Chocolate Cream adapted from FoodNetwork.com.
Check Out My Other Recipes
Thanks for having me today, Kristyn and Lil' Luna readers! I'd be honored to have you stop by Five Heart Home or connect with me via social media sometime. 🙂
FACEBOOK | GOOGLE+ | PINTEREST | TWITTER | INSTAGRAM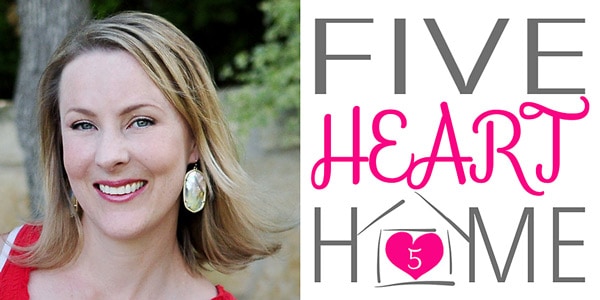 ————————————–
Until then, here are a few of my favorite recent recipes…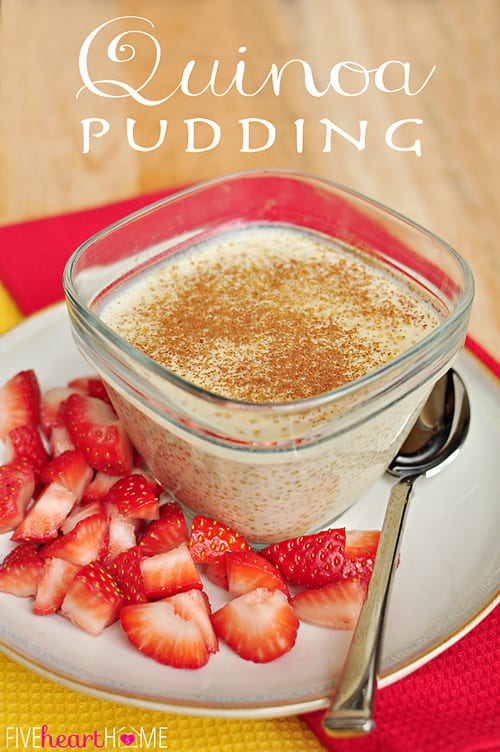 Quinoa Pudding with Coconut Milk & Maple Syrup (like tapioca/rice pudding)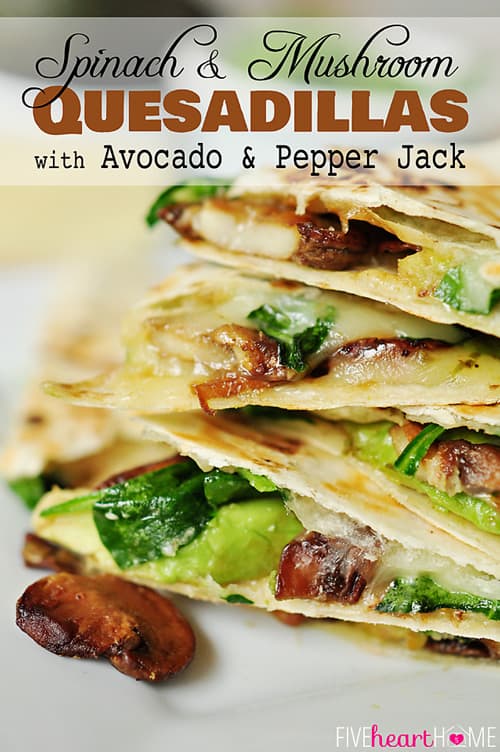 Spinach & Mushroom Quesadillas with Avocado & Pepper Jack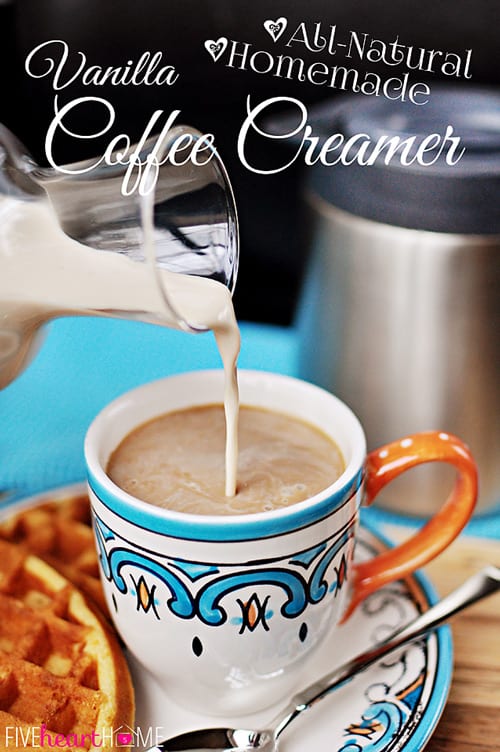 All-Natural & Homemade: Vanilla Coffee Creamer
——————————-
These Lemon and White Chocolate Jar Trifles look so delicious, Samantha!! AND cute!!
Thank you so much for being here today.
For more great recipes from her be sure to go to  Five Heart Home.
For more fruity desserts on Lil' Luna check out: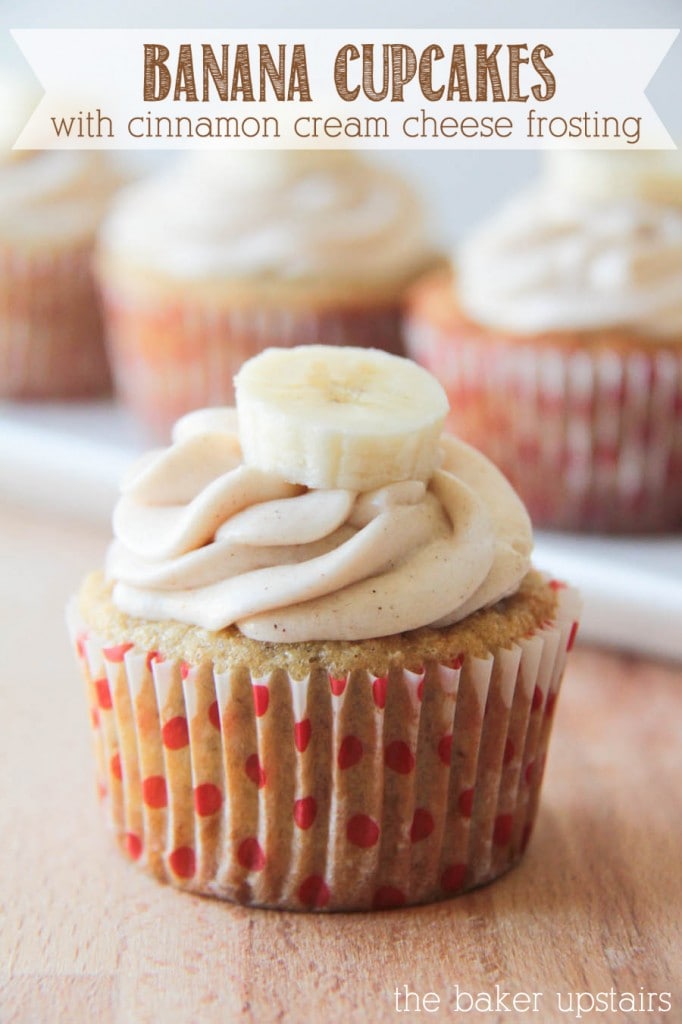 Banana Cupcakes with Cinnamon Cream Cheese Frosting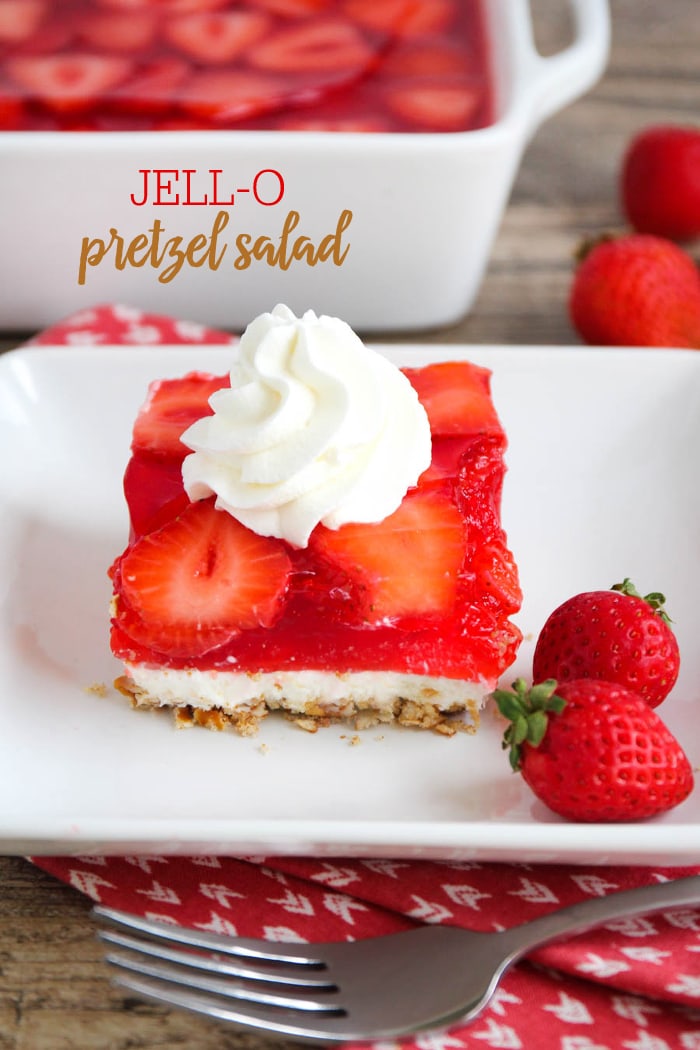 And get weekly emails with monthly freebies by signing up for the Lil' Luna newsletter. 🙂
For even more great ideas follow me on Facebook – Pinterest – Instagram – Twitter – Periscope.
ENJOY!