August 28, 2014 Filed Under: BHG, Personal by Lil' Luna 0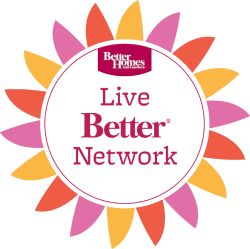 I am so excited to tell you why I was in Iowa a few weeks ago.
I was asked by Better Homes and Gardens to be part of a new Blogger Network to promote their products at Walmart. I was even invited to Des Moines to check out the BHG Headquarters. Eek!! That is where all the action happens – from the photo shoots to testing out all of the recipes in their Test Kitchen! I was beyond excited for the partnership and for the opportunity to work with a brand I know and have loved for as long as I could remember.
There was a day packed full of fun for us when we arrived. We began our day by listening to designers tell us about some of the new BHG products at Walmart. Not only did they share some of the most affordable and in-style products, but they shared loads of styling tips too!
(NOTE: All of the products in the pictures below are from Walmart! If they are not there now they will be there by Spring!)
Read More »