Have I confessed my love for breakfast food on here yet??
I'm guessing I have, because it's seems almost impossible for me to have not made this claim in the last 6.5 years since I started blogging. You see, I LOVE breakfast food. It's my favorite and I can have it morning, lunch and dinner if I needed to. I know some people aren't "breakfast" people, and that's okay, but I AM! I love eggs, bacon, hash browns, cereal, oatmeal, pancakes – you name it!! Around the holidays, we seem to make more breakfast foods and I think it's because we are gathering more with family and having more mornings together, but whatever the reason, I'm just glad it's the case. Breakfast casseroles always get a ton of traffic in December, so I've been sure to schedule out a few more for you this holiday season including today's recipe for Cheesy Farmer's Strata. This recipe is filled with ham, bread, bacon, cheese, eggs, hash browns and a ton of flavor!! Yes, ham and bacon – pretty awesome, right?!
If you love breakfast dishes, this one will definitely become a new favorite. It would be great for Christmas morning or any other morning, especially if you have company and family in town.
Here is the cheesy, delicious recipe…

Cheesy Farmer's Strata
Ingredients
1 pound bacon, cut into ½ inch pieces
2 cups cubed ham
10 slices white bread, cubed
1 cup cubed cooked potatoes, thawed
3 cups shredded Cheddar cheese
8 eggs
3 cups milk
1 TB Worcestershire sauce
salt and pepper
Instructions
Cook bacon in a large skillet until crisp. Add ham and cook an additional 2 minutes. Drain and set aside.
Grease a 9x13 baking dish and layer with half the bread cubes, potatoes and cheese.
Whisk the eggs, milk, Worcestershire sauce, salt and pepper in a bowl, and pour half over the bread and potatoes.
Layer the rest of the bread cubes, potatoes and cheese and pour the remaining egg mixture on top.
Cover and chill for at least a few hours.
When ready to bake, remove from fridge for at least 30 minutes and bake at 325 for 65-70 minutes. Serve warm and ENJOY!
Recipe adapted from Taste of Home.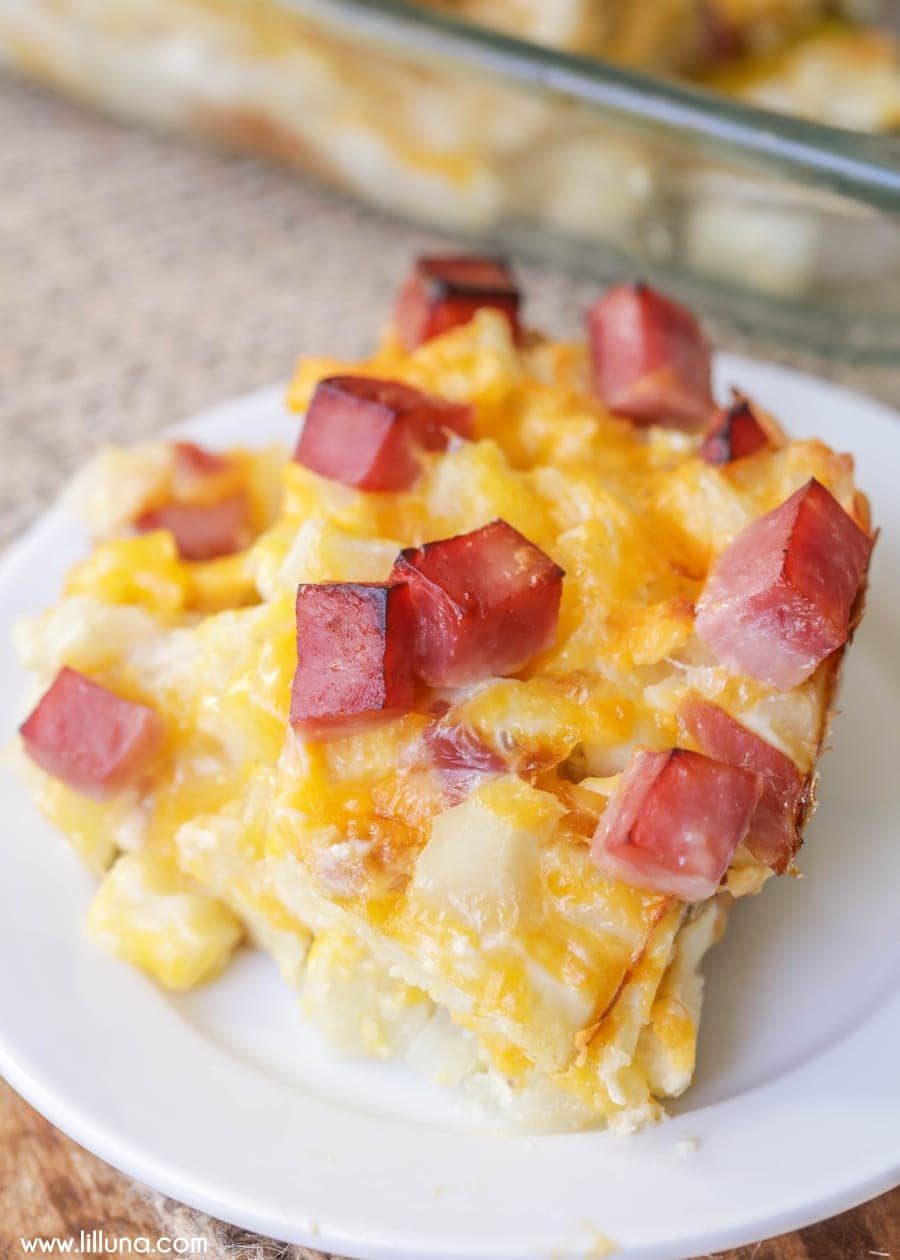 There are so many great ingredients in this dish, and I can tell right now that this will become a Christmas morning classic. Everyone loved it and thought we needed to add it to the keeper recipes.
Fore more great breakfast dishes to try, check out: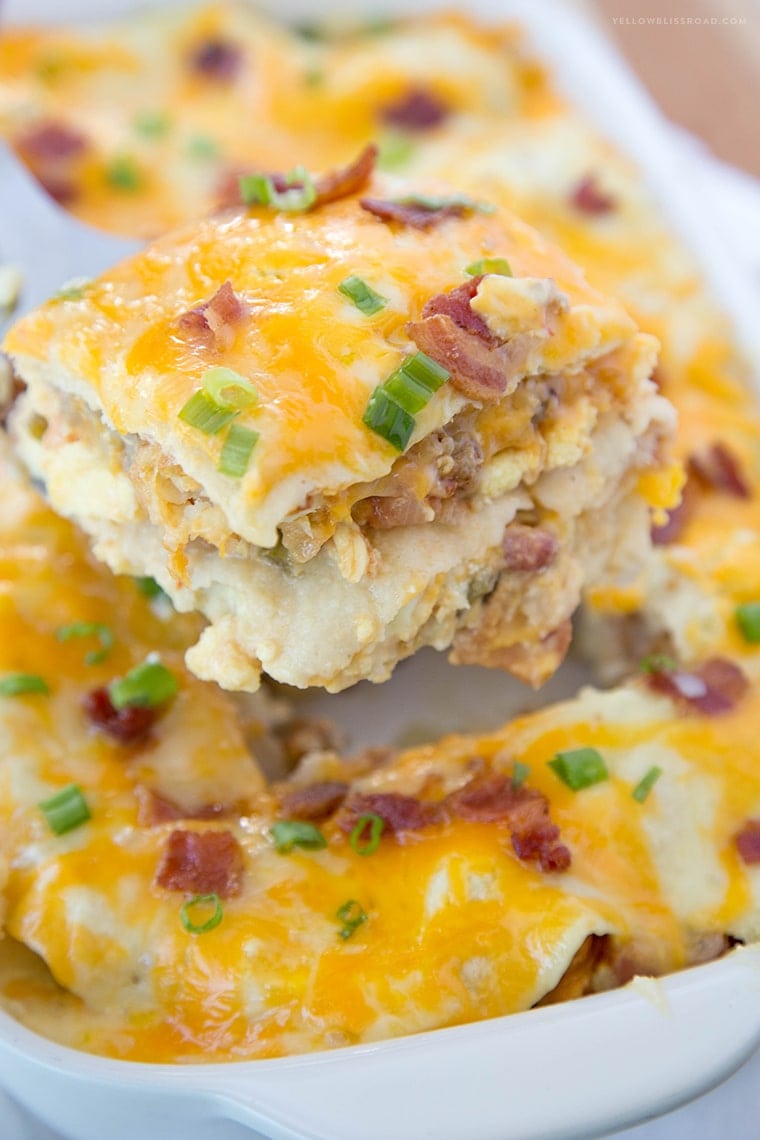 Check Out My Other Recipes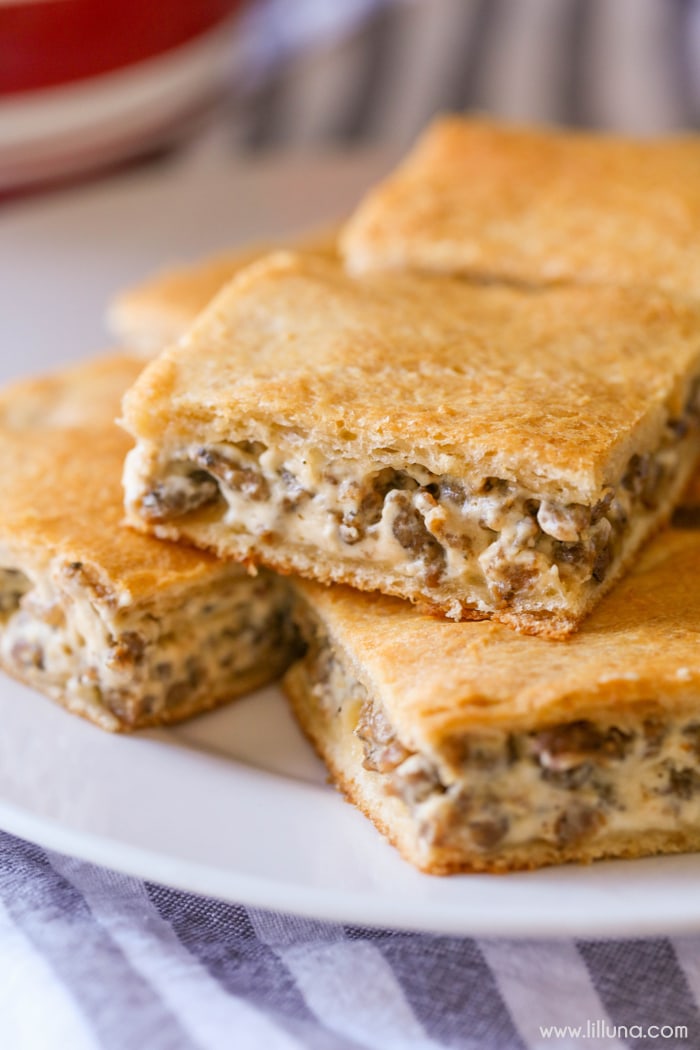 For all Breakfast recipes go HERE.
For all Recipes go HERE.
For even more great ideas follow me on Facebook – Pinterest – Instagram – Twitter – Periscope–Snapchat.
ENJOY!
Need more recipes and creative ideas? Sign up and get a FREE copy of my latest ebook!