It's time to start looking for all these red and pink treats. Valentine's Day is just around the corner, and the blog is filled with so many festive and delicious treats! Growing up, my mom always made Valentine's dinner such a special occasion. Steak, potatoes, and pretty desserts for dinner, plus goblets and confetti adorning the table. I try to do the same thing with my own family now and keep the hot date with the hubby scheduled for the weekend before or the weekend after the 14th. I've already been trying to figure out what the menu will be this year, and as I was searching for treats I saw so many great Valentine's Day desserts, that I thought you guys would want to see them to.
From cupcakes to cookies to bars and popcorn, there really are so many options to choose from. I may just have the kids look at all these treats and decide for me what I need to make.
I hope this round-up provides some inspiration for you this February. So many pretty pink and red treats in one place!
Valentine's Day Desserts from Lil' Luna: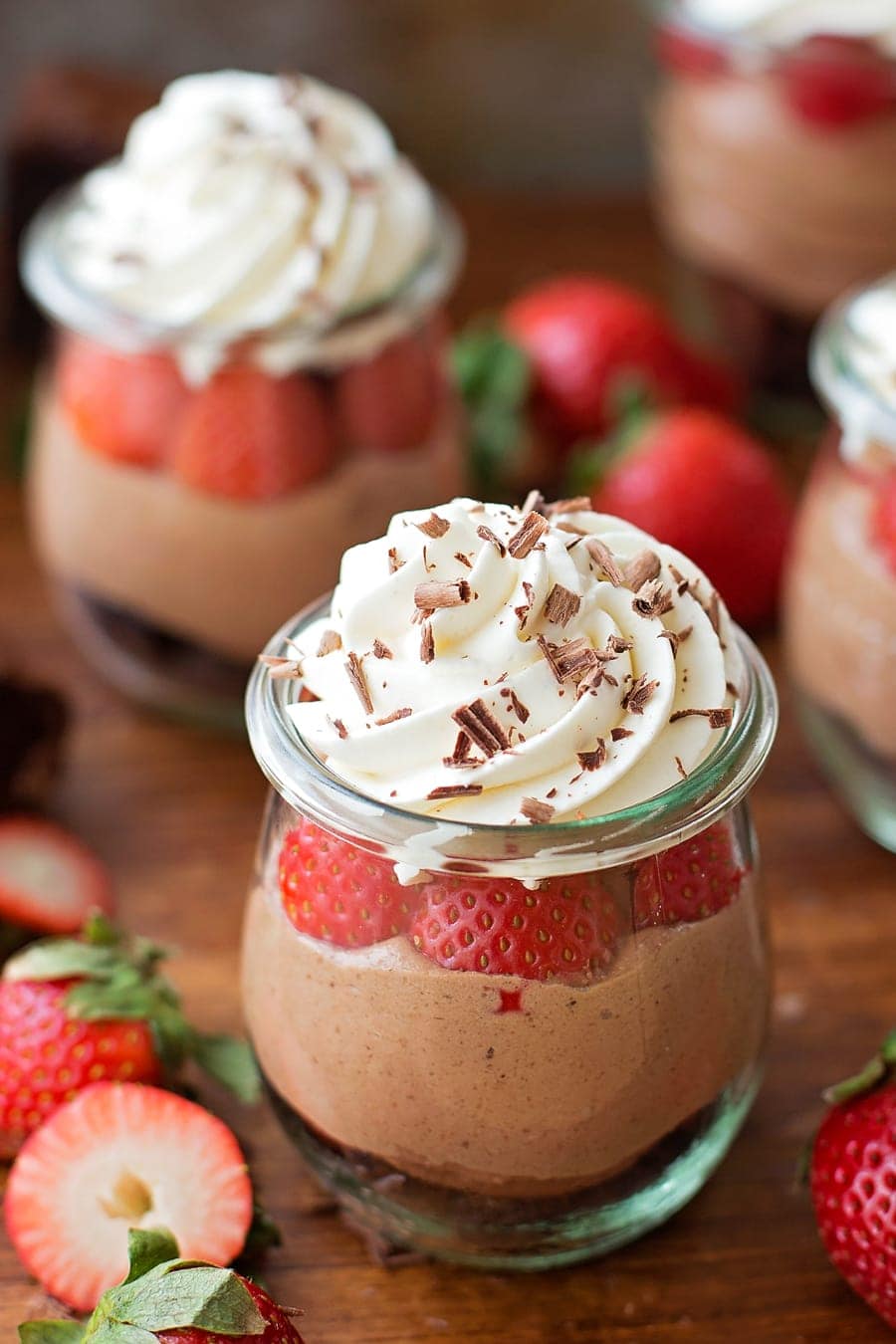 No Bake Strawberry Nutella Cheesecakes
Valentine's Desserts from Blog Land:
Red Velvet Poke Cake from Avery Cooks
Strawberry Cupcakes with Cream Cheese Frosting from Life, Love, and Sugar
Red Velvet Ooey Gooey Bars from The Gunny Sack
Looking for even more V-Day treats? Check out:
ENJOY!